Welcome to Baker Hughes,

Home of 140 Years of Award Winning Valve Management Solutions

Masoneilan* Control Valve Solutions

Intelligent Control Valve Solutions
Process Controlled.

Consolidated* Pressure Relief Valve Solutions

Pressure Relief Valve Solutions
Best Under Pressure.

Becker* Control Products

Natural Gas Control
Simple, Proven, and Safe for our Environment.

Mooney* Regulators

Natural Gas Regulation
Simple, Proven, and Safe for our Environment.
Welcome to Baker Hughes, Home of 140 Years of Award Winning Valve Management Solutions
In 2019, we are proudly celebrating our 140th year since providing our first Consolidated pressure relief valves to the market. Since that time, our brands of Consolidated, Masoneilan, Becker, and Mooney have been leading the industry with award winning innovation. From the first valves supplied in 1879, to the innovation of the term "Cv" that is today the standard unit of measure for control valve capacity, to the valve equipment used on the Apollo space program, to the first noise prediction calculations and low noise trims, to the award winning digital innovation today with our Valve Lifecycle Management (VLM)… our business continues to push the barriers and lead through innovation.
Our complete portfolio of valves, instrumentation and services; combined with 140 years of product expertise, are fundamental to our Fullstream business model today.

---
Latest News
Baker Hughes Awarded Severe Service, Control and Safety Relief Valves for BAPCO Modernization Project
Bahrain, (December 30, 2019)

Baker Hughes announces successful award to supply the severe service, control and safety relief valve contracts for the Bahrain Petroleum Company (BAPCO) Modernization expansion project. Today, BAPCO operates the Sitra Island Refinery with a production capacity of approximately 267 MBPD that is comprised of feedstock originating 1/6th in country from Bahrain, with the balance supplied through the local Arabia-Bahrain pipeline from Saudi Arabia. This expansion project to modernize BAPCO's refinery will increase production to a new capacity of 380 MBPD, while in parallel increasing yield and efficiency by utilizing bottom of the barrel residual products from their process using current day technology enhancements.
---
Baker Hughes Reduces Emissions with Launch of Industry Leading Low-E Packing
Conde, France (December 13, 2019)

Baker Hughes has committed to environmental stewardship by reducing CO2 equivalent emissions 50% by 2030, and achieving net zero carbon footprint by 2050. MasoneilanTM has committed to support this clean air initiative through continuous development to surpass industry standards and exceed current day emission requirements with the launch of the NEW Masoneilan Low-E Packing series for reduced emissions.
---
Baker Hughes and Van Der Ende Validate VLM Value with Lyondell
Rotterdam, Netherlands (November 25, 2019)
This quarter was a turnaround season of optimization for the Lyondell Chemical Plant in Maasvlakte Rotterdam, Netherlands. Lyondell contracted local Masoneilan Dutch channel partner, Van Der Ende Valve Services, to overhaul their valves and validate the benefits of Baker Hughes VLM (Valve Lifecycle Management) services and software support. In place of normal turnaround chaos where maintenance teams rush to disassemble and inspect products, Lyondell called in the local MARC (Masoneilan Authorized Repair Center) to help identify the most urgent priority candidates for repair. Out of a list of nearly 100 valves, Van Der Ende and Baker Hughes were able to identify issues with nearly 20% of the overhauled valves utilizing Valve Aware data analysis tools.
---
Ahead of the Curve
Foxborough, MA (November 4, 2019)

LNG is an industry unlike any other, where demand driven growth allows new construction expansion everyday into the widest range of environments. No other industry see requirements ranging from offshore marine specifications, to remote Arctic liquefaction plants, to nearby-residential regasification terminals. This month, author Nathan Brunell, Product Management & Marketing Executive for Baker Hughes, publishes a new article in LNG Industry magazine to provide guidance for control valve specifications to help LNG instrumentation engineers stay 'Ahead of the Curve' under these new emerging trends.
---
Baker Hughes and Yokogawa Demonstrate Success with Customer POC
Okayama, Japan (October 15, 2019)
In 2018, Baker Hughes and Yokogawa signed an MOU to provide advanced valve diagnostics and anomaly detection as part of Yokogawa's Centum system. Since this time, the collaboration has provided enhancements to both commercial and technical capabilities of the combined businesses. To demonstrate the capabilities, the combined Baker Hughes and Yokogawa teams have worked with JXTG Nippon Oil & Energy to identify a POC (Proof of Concept) pilot plants site to be used as the initial launch of the platforms. Today, the partnership celebrate a milestone achievement as JXTG Energy has begun to leverage the extended benefits of the technologies, using VLM (Valve Lifecycle Management) services and software to optimize their plant turnaround by reducing downtime and labor cost associated with valve maintenance.
---
Consolidated Announces Industry First: "True Zero Leakage" Modulating Pilot
Jacksonville, FL (September 27, 2019)

Baker Hughes, Consolidated announces another step forward in the continued development and promotion of advanced solutions to reduce carbon footprint and maximize operating efficiency with the industry's first ever "True Zero Leakage" modulating pilot valve.
---
Mooney Releases New Ultra-Low Pressure Flowgrid Slam Shut
Jacksonville, Florida (September 20, 2019)

Baker Hughes announces the newly released expansion of application coverage for the Mooney Slam Shut and Flowgrid Slam Shut product lines for use on ultra-low pressure systems down as low as 5 inches of water column (~0.2 PSI).
---
Ultra-Low Over-Pressure Protection for Natural Gas
Houston, TX (September 16, 2019)

Natural gas systems are designed to follow strict codes requiring secondary protection features to prevent over-pressurization. These systems are designed to eliminate single point of failure modes, however, systemic failure can even cause these redundant systems to fail under the most extreme conditions.
---
Baker Hughes's Masoneilan Awarded Severe Service Contract for Spain's Largest Refinery
Cádiz, Spain (September 9, 2019)

CEPSA's Refinery in San Roque, Cádiz, Spain has awarded Baker Hughes's Masoneilan the contract to provide the heavy duty Severe Service, angle control valves for the "Bottom-of-the-Barrel" upgrade project consisting of 3 new construction blocks including LC-Fining, Sulphur Unit, and Utilities.
---
The Digital Technician
Foxborough, MA (September 4, 2019)

The business of valve maintanence is transforming before our eyes, and the toolbox of today's technicians includes much more than torque wrenches and micrometers. Our technicians today are part of the digital generation, they come to the job armed with software, data, and the ability to see the future using advanced algorithms before they begin a job.
---
Baker Hughes expands ASME Section I portfolio to include liquid Economizer and Thermal Fluid Heater Valves
Jacksonville, Florida (June 24, 2019)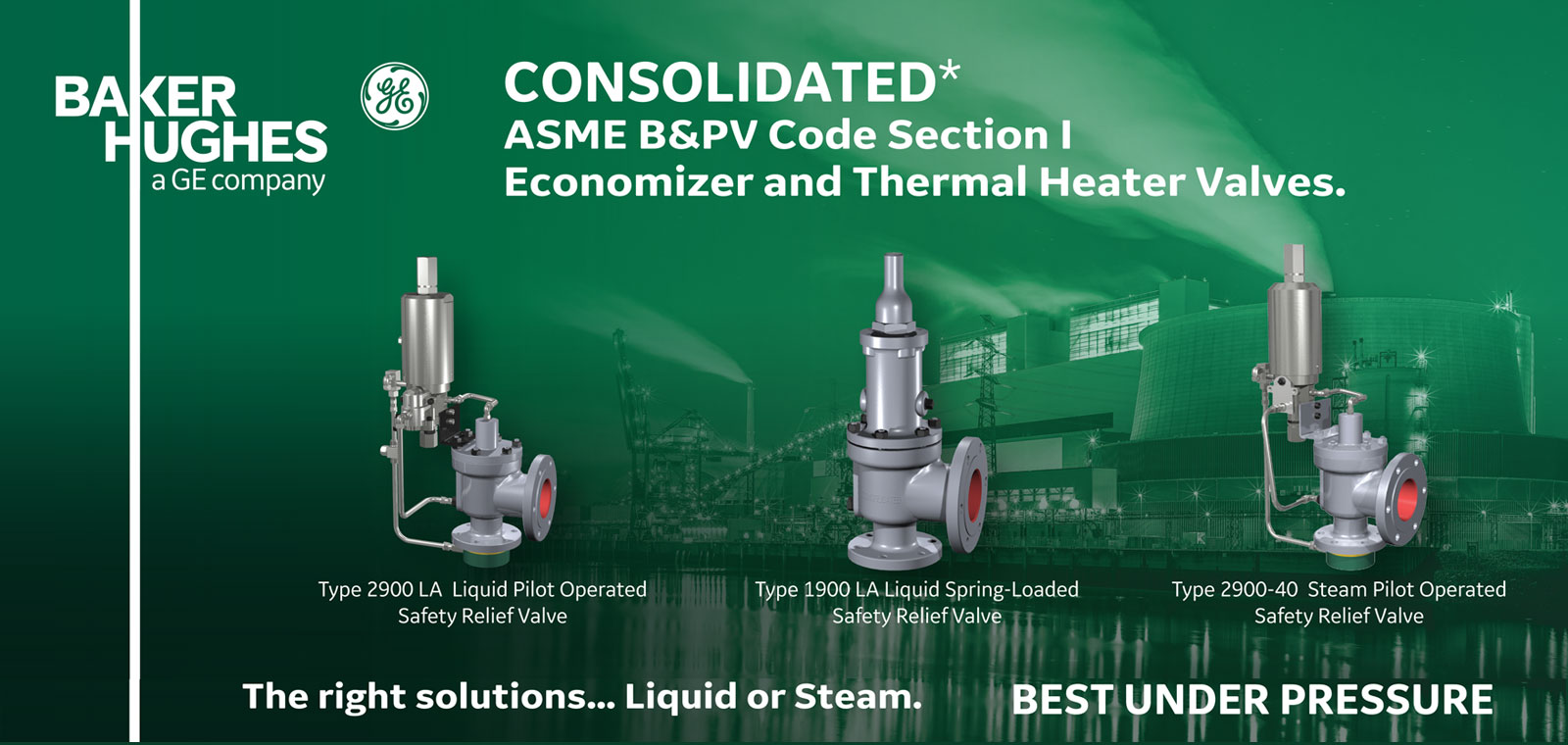 Baker Hughes announces the expansion of the Consolidated ASME Section I portfolio, to now include 1900 LA1 spring-loaded and 2900 LA1 pilot-operated B&PV code approved liquid safety relief valves as solutions for liquid over-pressure protection for Economizers and thermal fluid heaters.
---
Piloting Boiler Start-up at Lightspeed
Houston, TX (June 4, 2019)
Over the last several years the global Power industry has undergone a transformation converting base load plants to 'peaker' units suppling incremental capacity during periods of higher demand. This conversion has driven the need for faster start-up, rigorous cycling, and a vast changes in plant operations and maintenance philosophy.
---
Baker Hughes to Supply Control and Safety Relief Valves to New Duqm Refinery
Duqm, Oman (June 1, 2019)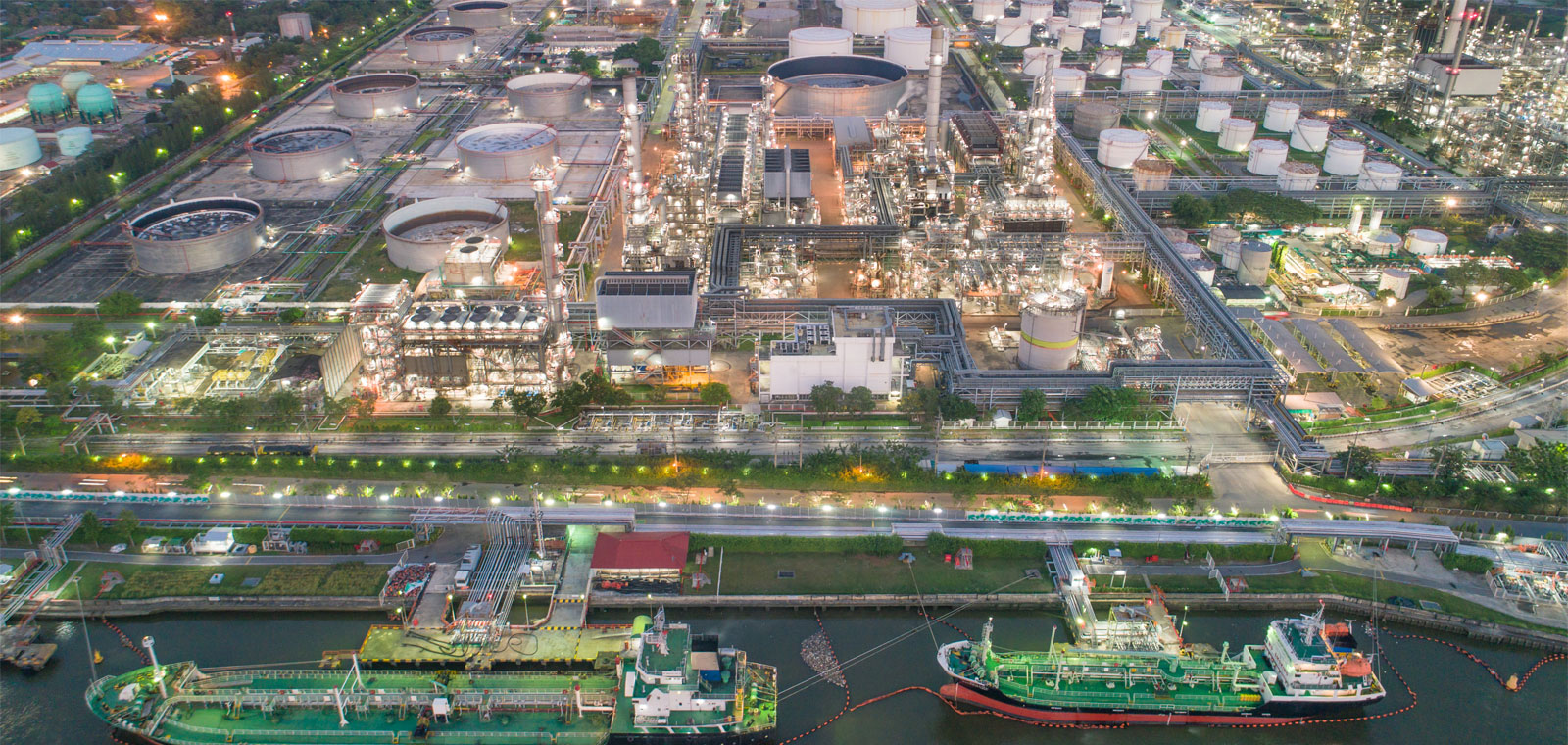 Baker Hughes announces successful award as key supplier of Masoneilan control valves and Consolidated safety relief valves for the Duqm Refinery greenfield construction project, a joint venture operation between Oman Oil Company (OOC) and Kuwait Petroleum International (KPI).
---
Baker Hughes and Fluid Control Partner to Win Valve Lifecycle Management Contract with LUKOIL
Foxborough, Massachusetts (May 24, 2019)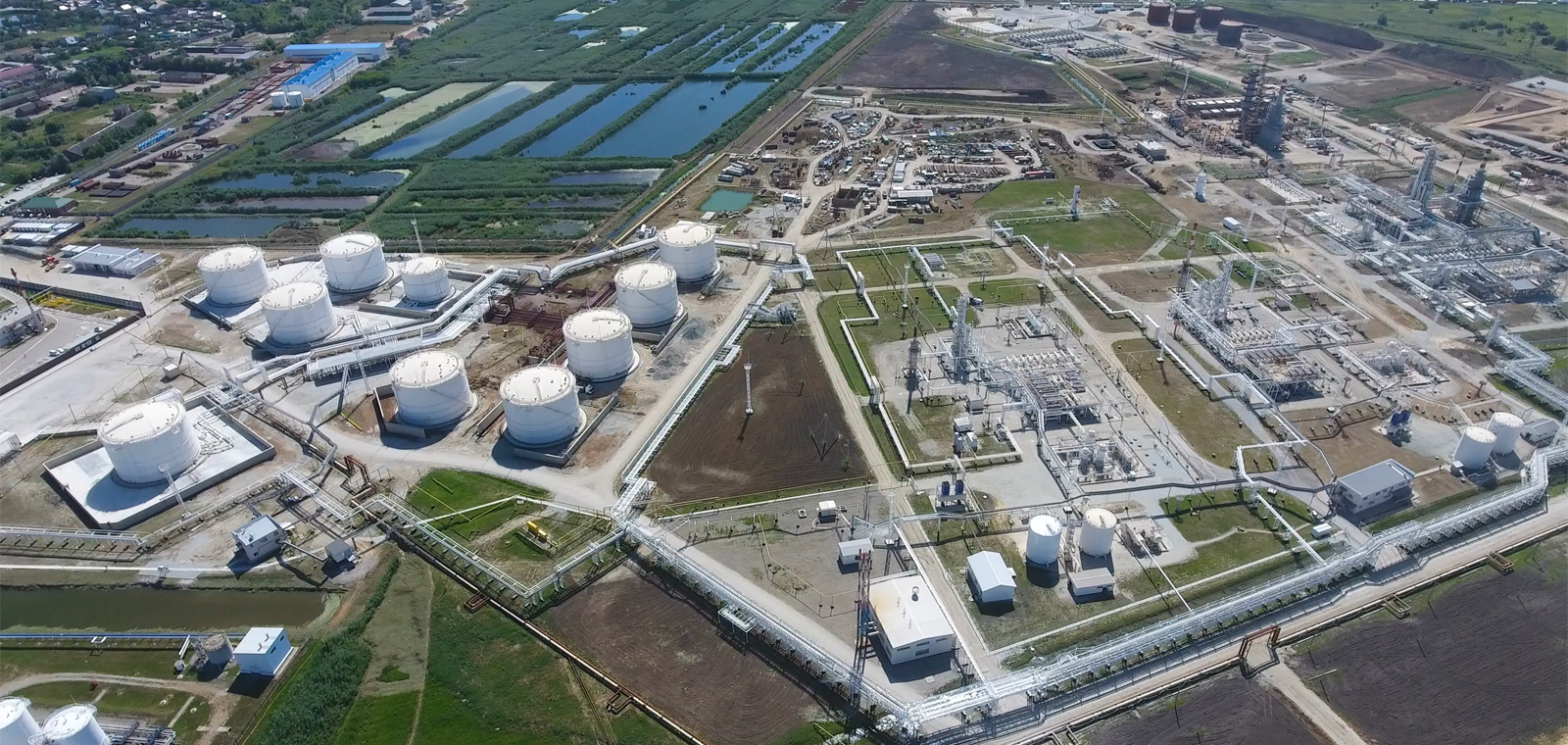 Baker Hughes announces, together with local Bulgarian MARC (Masoneilan Authorized Repair Center), Fluid Control OOD, they have been awarded the VLM (Valve Lifecycle Management) Contract to provide valve diagnostics and service management for the LUKOIL Burgas Refinery, Residue Hydrocracker unit covering approximately 150 valves. Located on the Black Sea coast of Bulgaria, the Burgas Refinery has been operating since 1964, and has continuously expanded and optimized operations to produce over 60,000 barrels per day to deliver roughly 10 million tons of annual capacity.
---
Baker Hughes Launches High-Efficiency, Consolidated Spring-to-Pilot Conversion Kits
Jacksonville, Florida (May 21, 2019)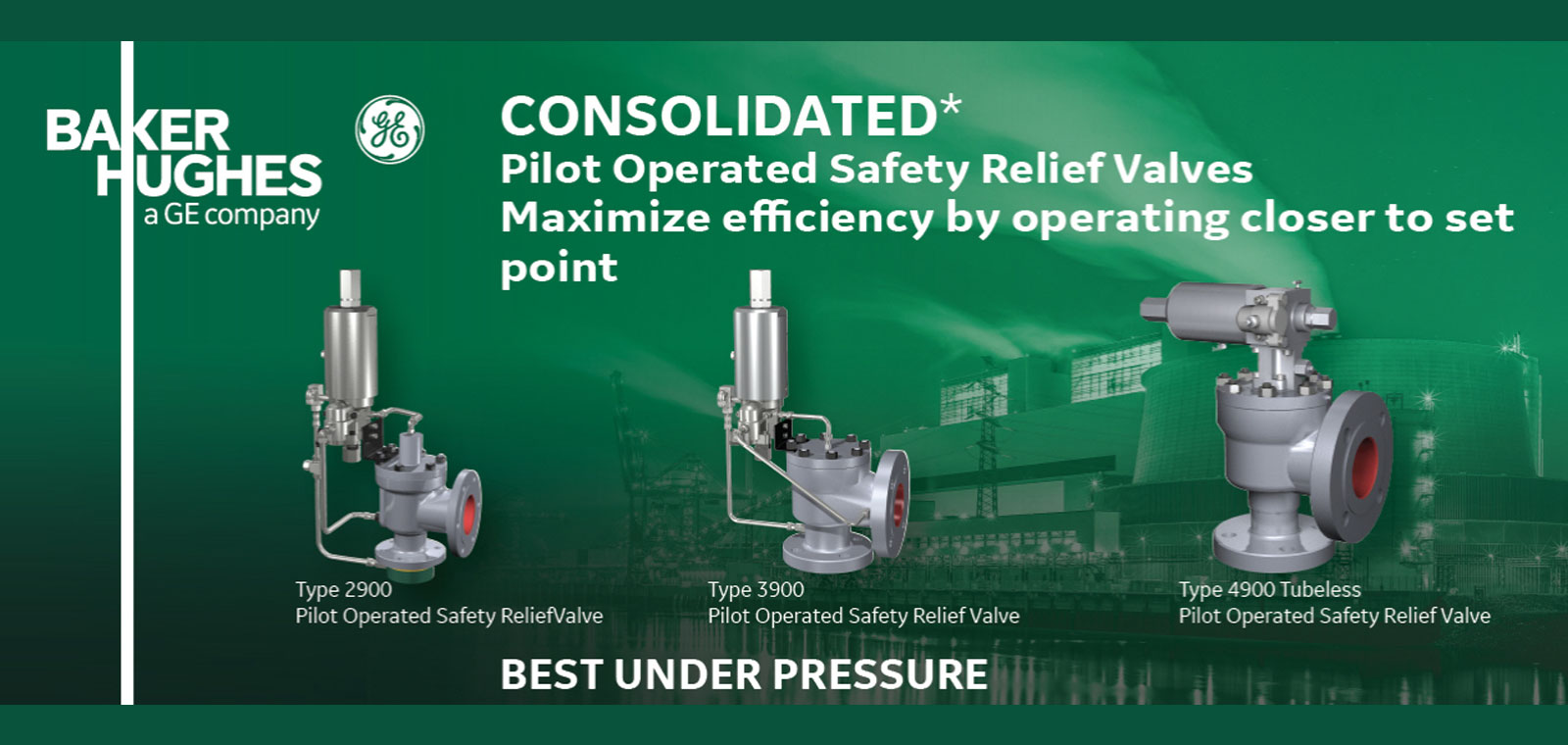 Baker Hughes announces the release of off-the-shelf conversion kits to upgrade API 526 direct spring SRVs (safety relief valves) to higher performance, POSRVs (pilot operated safety relief valves). For decades, API 526 direct spring SRVs have been installed around the world to prevent over-pressurization of piping systems. However, in many cases these valves have been misapplied in applications resulting in valve chatter or limitations where higher valve operating pressures are required. Upgrading to a POSRV allows users to improve process efficiency by operating closer to the set point, as compared to direct spring valves, but until today, has been very difficult to replace without field piping modifications.
---
Baker Hughes and Nelson Technologies Complete Grayslake Natural Gas Distribution Station Installation
Jacksonville, Florida (May 10, 2019)

Baker Hughes and local partner, Nelson Technologies, have successfully completed the production and shipment of pipeline distribution valves to North Shore Gas for the Grayslake pipeline interconnect station with Kinder Morgan pipeline, including critical worker, monitor and blending valves. The Grayslake station is responsible for a majority of the gas serving northeastern corridor of Illinois, and requires a high, 300:1 rangeability to meet peak season demand, as well as reduced capacity for low flow months. For this complex application, Baker Hughes supplied the patented, below ground Becker T2, low-noise control valves, to increase control range, reduce noise and minimize station footprint. The higher capacity buried T0 control valves provided minimal pressure drop for the water bath heater blending applications.
---
Baker Hughes announces the launch of the new Mooney FlowMax HP Regulator
Jacksonville, Florida (April 30, 2019)

Baker Hughes announces the expansion of the Mooney product line to now include ANSI class 300 and 600 rated FlowMax regulators, available with fail-to-close action for positive safe failure mode supporting our customers need to expand to higher ranges of regulation. This is part of a series of recent and on-going product expansions to increase the scope to better serve the Natural Gas Regulation market.
---
Baker Hughes and DARVICO together supply Control Valve Package to World's Largest IGCC Power Plant
Jubail, Saudi Arabia (April 22, 2019)

Baker Hughes announces the delivery of the highly engineered, severe service control valve packages to Saudi Aramco's Jazan Integrated Gas Combined Cycle Power Plant. At greater than 2,500 MW, The Jazan IGCC Power Plant is the world's largest gasifier-based Power Plant, using vacuum residue and high-sulphur fuel oil from the Jazan Refinery to fuel Power Generation to feed the local Jazan complex, and to help meet the increase in energy demands across the Kingdom of Saud Arabia.
---
Over Pressure Protection For Natural Gas
Houston, TX (March 26, 2019)

A long history of best-in-class products, along with a great network of sales channel partners deep in industry expertise, have established Becker Control Valves and Mooney Regulators as two well recognized products in the North America Natural Gas Pipeline and Distribution market.
---
Best Practice in Over-Pressure Protection Redefined Thanks to Baker Hughes Mooney Slam Shut Solution
Jacksonville, Florida (March 10, 2019)

Baker Hughes and local partner Tri-Pacific have worked together over the past few years to enhance pipeline safety with PG&E. The collaboration focused on upgrading existing pipeline systems from worker/monitor/pressure relief solutions to worker/monitor/slam shut solutions for improved over-pressure protection. With the Baker Hughes slam shut solution, the customer redefined the distribution system to help increase performance and reliability.
---
*Denotes a trademark of Baker Hughes, a GE company, LLC or its affiliates.
What's new at Baker Hughes valves
Download Our Latest Apps
New Product Releases
New Product Animations & Videos