Consolidated 1900 Series Dual Certified PRVs
Houston, TX (March 15, 2021)

Baker Hughes, Consolidated™ recently launched the 1900 Series Dual Media (DM), the overpressure protection industry's First to Market and only "Dual Certified" Spring-Loaded Safety Relief Valve.
API 520 Part 1 defines Dual Certified as pressure relief valves that are both vapor/gas flow certified, and liquid flow certified where dual certification is achieved without making any modifications or adjustments to the relief device when switching fluids during the flow testing.
In this article published in the February 2021 edition of Hydrocarbon Engineering Magazine, Author Matt Byers, Senior Product Manager, Baker Hughes, USA, outlines how the the patented 1900 Series DM trim offers a win/win scenario for the overpressure protection industry, enabling risk mitigation in multi-case relief scenarios and/or two-phase media applications with a single economical valve.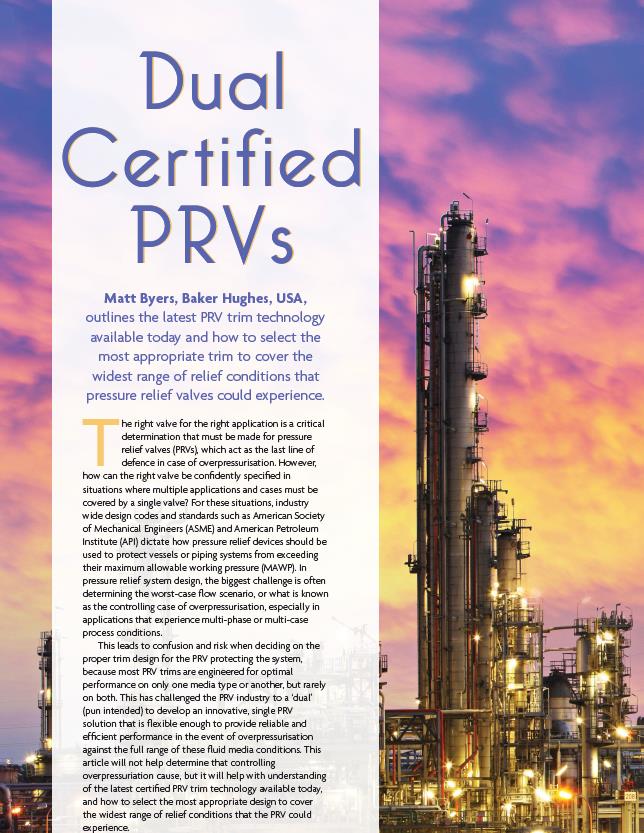 Article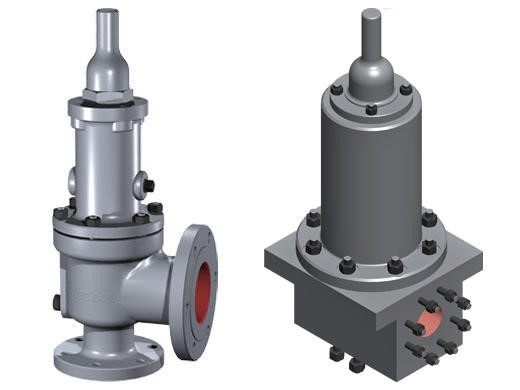 Product Information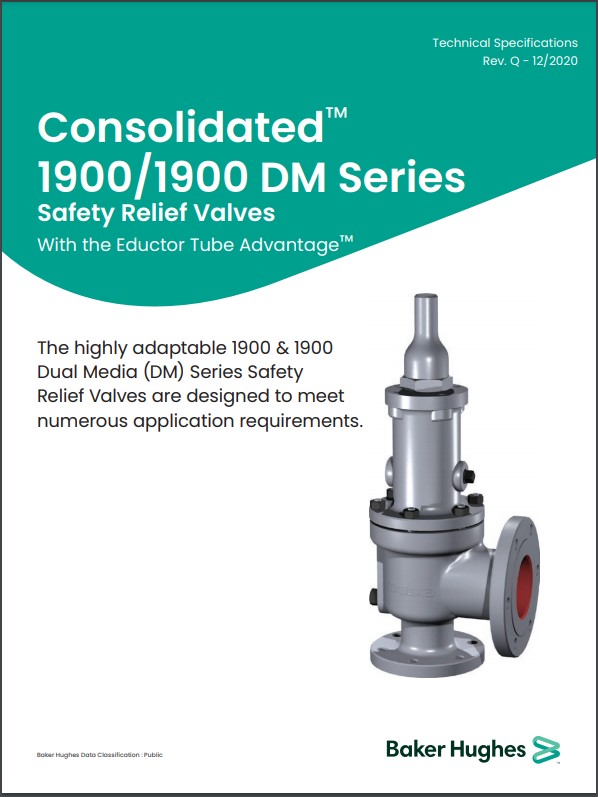 Technical Specification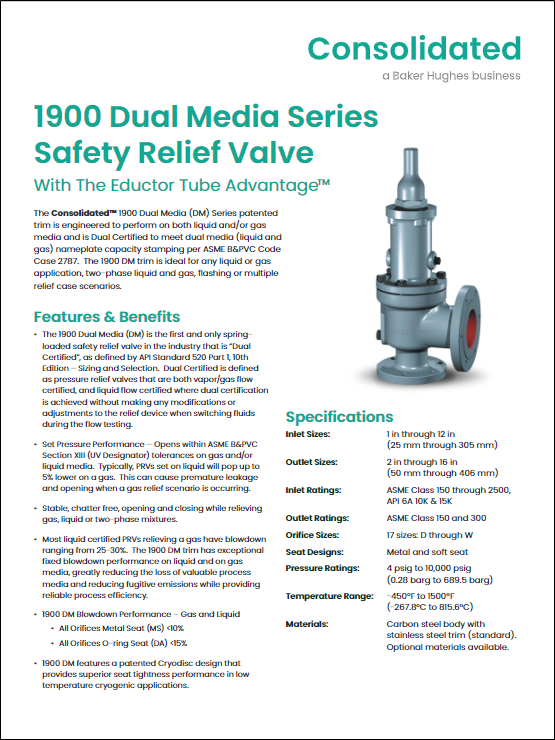 Fact Sheet
For more information on Baker Hughes portfolio of valve products, please visit our website https://valves.bakerhughes.com
To find your local channel partner, please follow this link to our channel finder page.
Baker Hughes (NYSE: BKR) is an energy technology company that provides solutions to energy and industrial customers worldwide. Built on a century of experience and with operations in over 120 countries, our innovative technologies and services are taking energy forward – making it safer, cleaner and more efficient for people and the planet. Visit us at bakerhughes.com.