Baker Hughes Enhancing Digital Valve Diagnostic Commercial and Technical Partnership Together with Yokogawa Solution Service Corporation
Tokyo, Japan (March 20, 2018)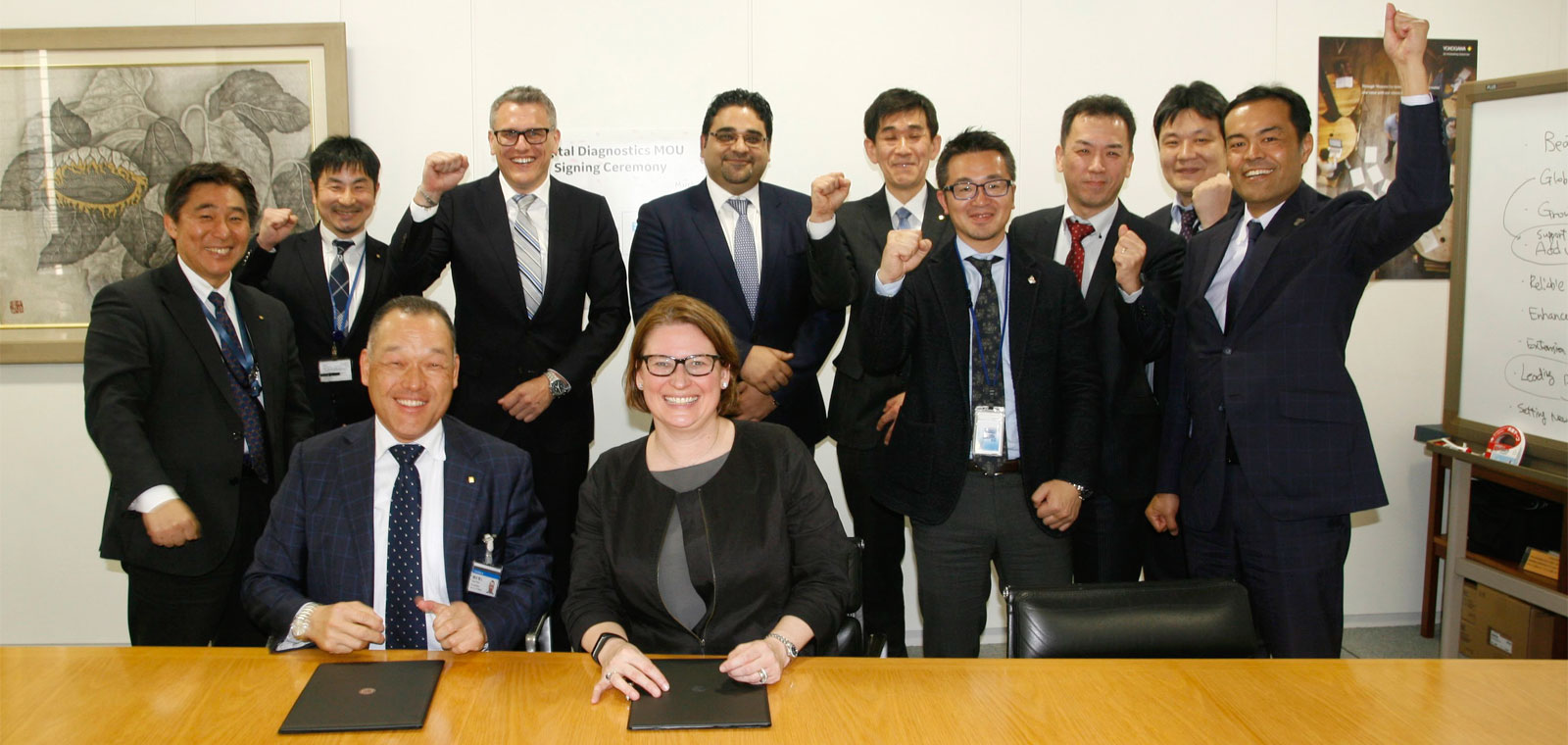 In March 2018, Baker Hughes signed a MOU with Yokogawa Solution Service Corporation to provide advanced valve diagnostics and anomaly detection as part of Yokogawa's Centum system. Based on the list of activities addressed in the MOU, both parties together have been further improving commercial and technical capabilities through actual projects at customer sites.
As partners in developing advanced technology, Baker Hughes and Yokogawa are combining years of expertise to together enhance our mutual customers' main control systems to not only run their plant, but also enable long term detection and prediction capabilities for valve wear and failure. With major plant equipment all being continuously controlled and monitored through the DCS system, Yokogawa is now enabling their users through the integration of ValveAware, Online Valve Diagnostics, to see around the corners and prevent any upstream or downstream events that could disrupt operation.
"Yokogawa and Baker Hughes Masoneilan have worked together for many years to develop advancements in valve positioners, including a dual branded Foundation Fieldbus technology." Said Taro Matsushita, President of Dresser Japan Limited, responsible for Baker Hughes valve business in Japan. "Our customers are excited to see further cooperation from two recognized leaders in their space, who will together work to ensure our customers receive the best of our brands in long term technology."
For more information on Baker Hughes and Masoneilan Digital Valve Lifecycle Management Tools, please visit out link below.
Baker Hughes, a GE company (NYSE: BHGE) is the world's first and only fullstream provider of integrated oilfield products, services and digital solutions. We deploy minds and machines to enhance customer productivity, safety and environmental stewardship, while minimizing costs and risks at every step of the energy value chain. With operations in over 120 countries, we infuse over a century of experience with the spirit of a startup - inventing smarter ways to bring energy to the world. For more information on Baker Hughes, a GE company visit: www.bakerhughes.com