Fully integrated Solution from reservoir, down-hole tooling through to the well access equipment in a single contract & interface . In addition, Riserless intervention can provide a cost saving alternative of approximately 40-60% when compared to using a Drilling Rig for interventions.
Experienced deep-water Well Control Certified personnel with a proven track record in operations for riser-less packages in over 75 projects globally.
Flexible commercial models : outcome based, delayed payment
Ability to work on a vessel of opportunity to enable schedule flexibility and reduce cost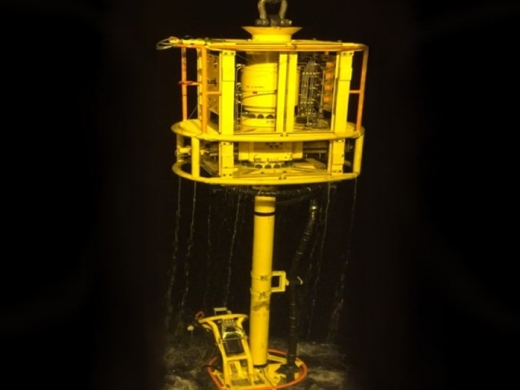 Integrated solution - single point of contact/contract- ease of doing business...reservoir expertise, chemicals, chemical tanks, pumping, conveyance system (eg Coil Tubing), control systems (eg IWOCS), Well access equipment
Improved customer cash flow by reducing operational costs through faster pumping rates & lower vessel rates which lead to improved production output...BHGE has achieved cash flow improvements of around 40-50% uplifts.
Vessel flexibility - I) Vessel of opportunity. Existing vessels under contract not fully utilized, II) BHGE's Blue Orca provides flexibility to provide fully inclusive solution III) Vessel of opportunity available in the market/region
We provide a large fleet of well access equipment for rent, in whatever combination best fits the customer's campaign duration, cashflow, and capital/operational budgets, these include:
Light Well Intervention Systems (LWIS)
Completion Workover Risers (CWORs) - Structured Solutions for Christmas Trees in 5" & 7 " bore sizes
IWOCS - Full range of IWOCS systems including Direct Hydraulic, Electro Hydraulic and Multiplexed systems for shallow, deep and ultra deep water