Baker Hughes Valve Solutions for Industrial Internet Of Things
Valve Lifecycle Management Overview
Baker Hughes has integrated a century of proven valve and process control performance with advanced valve diagnostics and digital innovation to provide a first of its kind Valve Lifecycle Management solution. Smart, reliable, and adaptable valve solutions for any application, combined with our award winning VLM platform, now provide long lasting solutions enabling customers to proactively determine which valves require maintenance before impacting operations. Using Baker Hughes's VLM solutions, customers are able to move from reactive, to proactive plant maintenance, providing operators with a peace of mind to focus their attention to their systems' process variation. Valve Lifecycle Management now completes the Fullstream optimization. "Process Controlled".
Valve Lifecycle Management increases process plant efficiency and minimizes downtime by optimizing the 3 phases in every plant life cycle:
Plant Design/Startup
Operations/Maintenance Optimization
Turnaround Management
With ValvKeepCLOUD, you'll have access to a complete record of all maintenance activities and complete inspection records of every valve in the plant, irrespective of manufacturer, ready to go at any time.
With Valve Aware, you get a first of its kind monitoring and advanced diagnostics solution that provides data about all valves, no matter who manufactured them. Its Valve Health Index score targets which valves need maintenance and which don't.
Finally, the next-generation SVI3 valve positioner provides a simple, easy-to-use interface to access advanced diagnostics and minimize time spent troubleshooting. Built on 20+ years of field proven control algorithms and reliable position sensing technology, the SVI3 is fully integrated with the VLM platform for Fullstream plant optimization.
Backed with proven valve expertise since 1882, the combined Masoneilan platform of control valves, instrumentation, and VLM give you assurance that you are getting the best solutions in the market… "Process Controlled".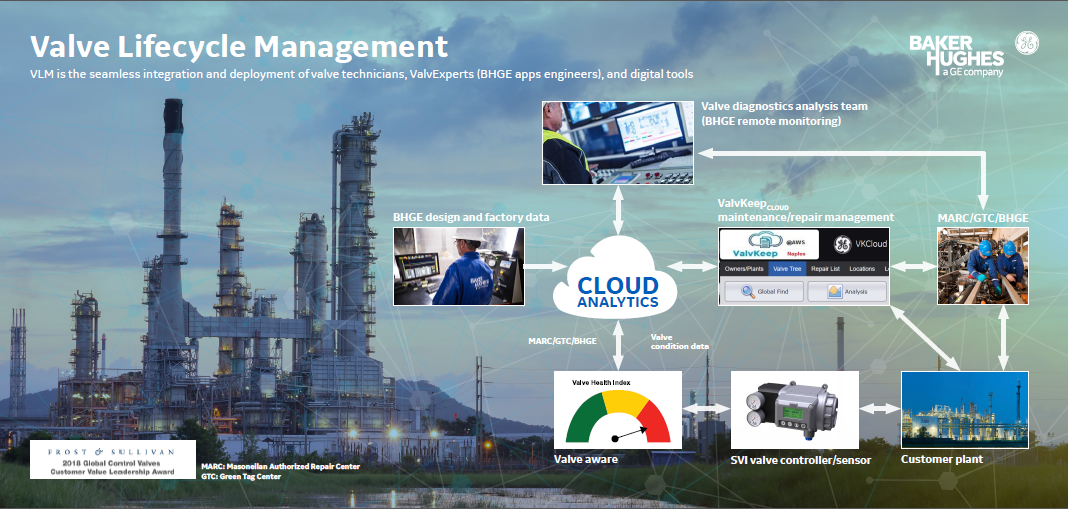 Product & Services